" Thanks for all you do! I truly enjoy working with you and the team!!!
You guys are the best company I have worked with on my freelance stuff, and I have worked with far too many! It is great to know I have a true partner now I know I can trust and rely on.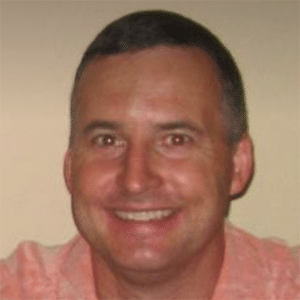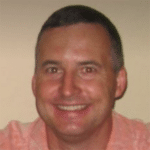 Larry Sawyer
Senior UI/UX Designer at PayPal
Who We Are

Valant was established in 2006, Valant is a professional web & mobile development company with clients worldwide.
The company was founded by Valentin Zolochevsky and Anton Vovchenko, both developers.
They knew the needs of IT world of those days and were enthusiastic about building a strong team of like-minded fellows. And they did it!
From 2 developers company gradually grew into 30 expert developers, who are ready to bring to life your craziest ideas!
I have really enjoyed working with dedicated developer from Valant team. Mikhail could always find the solutions in order to solve the puzzles of the system we built together.
I highly recommend!
We have worked with many development companies in the past, some produce good work but are not very time efficient, some are very time efficient but do not produce good quality of code. Valant has proven us wrong. They are always in time and always provide the most excellent level of work possible.
We are very glad to know them and would love to work with them for many years to come.
Definitely recommended +++
I'm running my development company for over four years now and I must say Valant team is the most professional development company I've ever worked with. They were so helpful with running this project from start to finish.
You've won me Guys! Great job.
Amazing Team!!! We did and we keep doing one of the biggest projects we've ever done with this company. I've never seen anything that they can't do. This company is amazing for BIG BIG Projects! They provide amazing and so clean code. We keep work with them on full time job and we believe that we will keep work with them more many years. After so many years in Elance I can say that this company is the best company we have work with. So recommended!
Valant has provided me with great service and an awesome developer. I have been working with them for over 4 years and am very satisfied. Great communication skills and subject matter expertise. They are flexible and accommodating. I enjoy working with them, and highly recommend their services.
Valant saved my WordPress/Buddypress project! This was a tough job and they worked diligently to get everything working perfectly. In addition to completing my complex WordPress/Buddypress project to my exact specifications, they've been great with developing skins, creating basic blogs for me and more. I highly recommend Valant for any project.
Excellent work – exceeded quality expectations and delivered ahead of schedule. Could not ask for more…Always a pleasure to work with Valentin and team.
We chose Valant for a second time for our project. The quality of their job is fantastic, they are very professional and deliver on time. We will certainly trust them for our future projects as well.
Thank you for all the great work you did! Excellent work and excellent communication as always.  Whenever I had a question or a problem or needed something they would always respond right away. I can't wait to work with you again!
Services / Expertise
WE QUICKLY START PROJECTS BY ALLOCATING KEY SPECIALISTS THAT GET TO KNOW THE PRODUCT AND START BUILDING THE TEAM ACCORDING TO THE PRODUCT'S TOP PRIORITIES.

We convert any design file: PSD, Sketch, Ai, Adobe XD to pixel perfect, semantic and standard compliant HTML/CSS template.
We build cutting-edge web applications using Node.js, AngularJS, Angular 2+, React.js, Vue.js and jQuery libraries.
We provide software development services for your specific needs using Yii, Laravel, Symfony, Phalcon, Zend PHP frameworks.
We are experts in WordPress, Drupal and Shopify. We develop, integrate and migrate your eCommerce project or build a customized CMS from scratch.
Rich experience in the development of custom Woocommerce plugins!
Hybrid mobile development
React native, Phonegap, Ionic
Hybrid applications combine the best of both worlds, web and native applications.
Our hybrid app developers create solutions that work seamlessly across all platforms and operating systems: smartphone, tablet or laptop or running iOS, Android, BlackBerry OS or Windows.
We can do any custom development to implement your most sophisticated needs.
Addressing your software needs is at the core of our business. We build software that turns your idea into product and gives you competitive advantage.
We use modern technologies and always stay up to date with tech happenings.
Our engagement models
We have 3 models of cooperation.
Feel free to choose the one that will suit your business needs in the best way:

Feedback, control and transparency of the performance
Opportunity to adjust requirements, shift directions, replace features
No need for strict control
Full dedication to the project and client
Full control over employees
Workload and scope are not fixed and change can be made at any moment
Day-to-day communication and management using web tools
Deep involvement in your business